Trading School – 8-Weeks of Coaching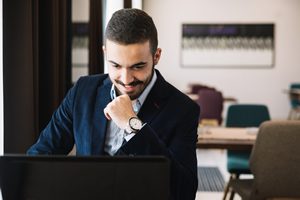 A new Group Mentorship class is set to begin January 3, 2019. What is Mentorship? It's an eight-week trading school where you can learn about 10 different ways to trade popular markets, including futures markets like the E-mini S&P. John Paul, the founder of DayTradeToWin.com personally teaches each of the classes. The live training sessions are conducted in an online webinar room. In the room, you can see John Paul's trading charts as he teaches each of the strategies. By the end of the eight weeks, the goal is to have a complete understanding of all the strategies and how they work together to form one complete trading plan.
Mentorship takes a different approach compared to other online trading schools. For starters, it's an all-inclusive program. There are no hidden charges. Typically, you pay for the course via three payments and that provides access to all of the training and downloads. If you want to use the NinjaTrader platform and trade with real money, you will need to have to buy a license from NinjaTrader and fund an account with a broker that is compatible with NinjaTrader. DayTradeToWin.com can assist in providing a complete practice environment in which you can simulate the live trading experience.
Although the course downloads are provided for NinjaTrader only, many of the methods will work with other platforms. For most strategies, the rules are fully explained. You learn how to find the trades according to price patterns, what profit target and stop loss values to use, and how to manage trades. By using an understanding of price action, you can manually trade on other platforms without the aid of signal software.
This Trading School Offers:
ATO 2 course and software
Price Action Scalping course and software
Trade Scalper course and software
Atlas Line software
Roadmap software
Blueprint method
ABC software
Trading the news method and news event software
X-5 method
Yo-Yo method, Stair Step Method, Trailing Stops, Filtering Trades, and much more
All classes are recorded and posted online in your private account for future playback
Email support
Optional remote support for installation and configuration of course materials
The testimonials page has dozens of written statements from traders who have used DayTradeToWin.com products over the years. DayTradeToWin.com has stood the test of time as a reliable trading school / online educator. If you have already purchased the Atlas Line, Trade Scalper, ATO 2 or another product, you are entitled to a discount for your prior purchases.