Do You Want to Become a Professional Trader?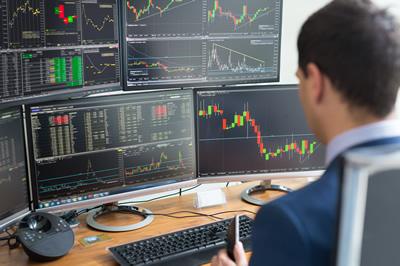 Even a trader who has years of experience can become anxious and lose passion. The dedication required to look at charts on a regular basis, maintain focus and optimism through ups and downs, and have the discipline to follow the rules can be a struggle.
Remember that human behavior focuses on the reward for things we are already good at. However, markets are dynamic. If they were predictable, you would be constantly rewarded and there would likely be too many traders in the world (thus reducing the monetary reward of trading). Like any other successful learning experience, trading involves a level of direction – a willingness to fail, strive for better, understand what has and has not worked, and regulate emotional impulses. In some cases, the best way to trade is to not trade at all.
Price action trading often involves identifying price patterns and following specific rules. Traders may prefer price action because it reduces emotional reliance. Can you boil your trading strategy down to a series of questions? First, is the market too slow, too fast, or just right? How about those price patterns – have any occurred recently according to the rules? If so, is it too late to place a trade? Will another trade occur in the near future? The ability to trade in an objective manner is often regarded as an attribute shared by successful traders.
If you are currently a profitable trader, congratulations! You are one of the few who have figured it out. For the other 99%, you have a few options.
For one, you could spend a lot of time and money developing your own techniques and testing them in live market conditions. If you work a full-time job or make a middle-class income or less, you may struggle to find the time or the finances to support this approach.
You could read books and learn valuable information. However, many trading books are theoretical and may not provide actionable strategies. And if they do, do they really work in today's markets?
There are many trading courses in existence, but which ones are effective? Many people are capable of putting together a website with compelling content. Do you really have the time to research? And if so, which trading methods have stood the test of time?
Becoming a professional day trader is no easy task. If you would like more insight on trading methods that have proven to be effective for other traders, leave a comment!