Trading Holidays Coming Soon in 2017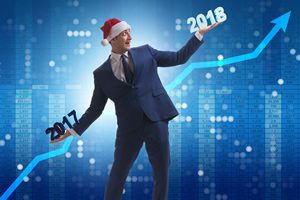 With 2017 coming to a close and holidays up ahead, it's important to be aware of upcoming trading holidays. The CME (Chicago Mercantile Exchange) website has all of the information for upcoming closures. Did you know that the market will close early on two consecutive days for the Thanksgiving holiday? Will you be able to trade on Veteran's Day? Let's take a look at what the CME says. The hours posted here apply to CME equity, interest rate, FX, energy, metals, and DME markets. This includes the E-mini S&P.
Firstly, the times below are provided in US/Eastern (ET) format. On Nov. 5, clocks in the U.S. will "fall back" an hour, making you feel like you had an extra hour of sleep and more daylight at the end of the day. In effect, US/Eastern time switches from GMT-4 to GMT-5 (or UTC-4 to UTC-5, if you prefer that labeling).
Also, note that on some holidays, the markets reopen in the evening the same day. Generally, market activity is much slower around big holidays. It's probably best that you stay out and wait for normal conditions to return. Use an ATR with a period value of four.
Additional Trading Holidays
The next major holiday is Veteran's Day, Nov. 10. The markets will be open normal hours. No closures or odd market hours.
After that, Thanksgiving Day falls on Thursday, Nov. 23. On Thanksgiving Day, the markets close early at 1:00 p.m. ET. On the following day (Nov. 23, a Friday), the markets will also close early, but at 1:15 p.m. ET.
Next, we have December. As you probably expect, the markets are closed Christmas Day (Dec. 25). The markets reopen Christmas Day at 6:00 p.m.
New Year's Eve is a Sunday. New Year's Day, Jan. 1, 2018, falls on a Monday and the markets will be closed. Markets reopen at 6:00 p.m. that day.
This trading calendar for 2017 should fill in the blanks for any additional days.