We have found four recent chart images to share with you! This first chart contains the ATO 2 and Atlas Line software from DayTradeToWin. When multiple systems confirm the same direction, we say, "All the better!" Such a confirmation occurs at two separate moments on this chart. The first is when the ATO 2 Short signal "agrees" with the prior Atlas Line Short signal. If you were skeptical about that first short trade, the ATO 2 Short served as additional confirmation that price was expected to move further South. And that's exactly what happened!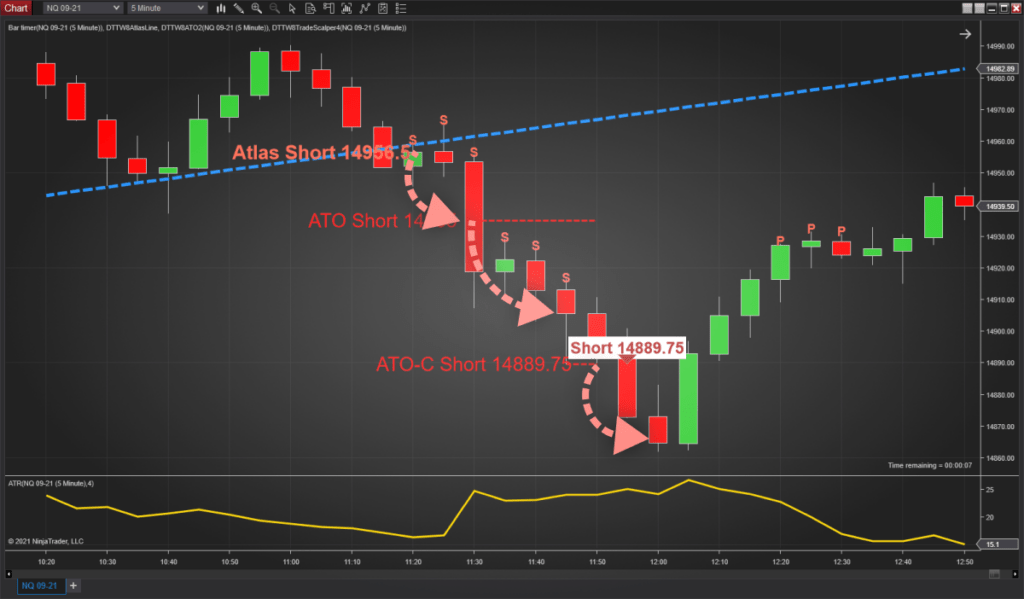 Next, we have an even clearer indication of confirmation. The Short signals are practically on top of one another. Keep in mind, this happened while both indicators use entirely different rules for drawing the entry signals. The dashed arrows were added later on in an image editor in order to illustrate the approximate point of profit target for these trades, depending on the desired risk level. The ATR (Average True Range) is used as the primary tool for discerning the risk (profit target vs. stop loss, pretty much).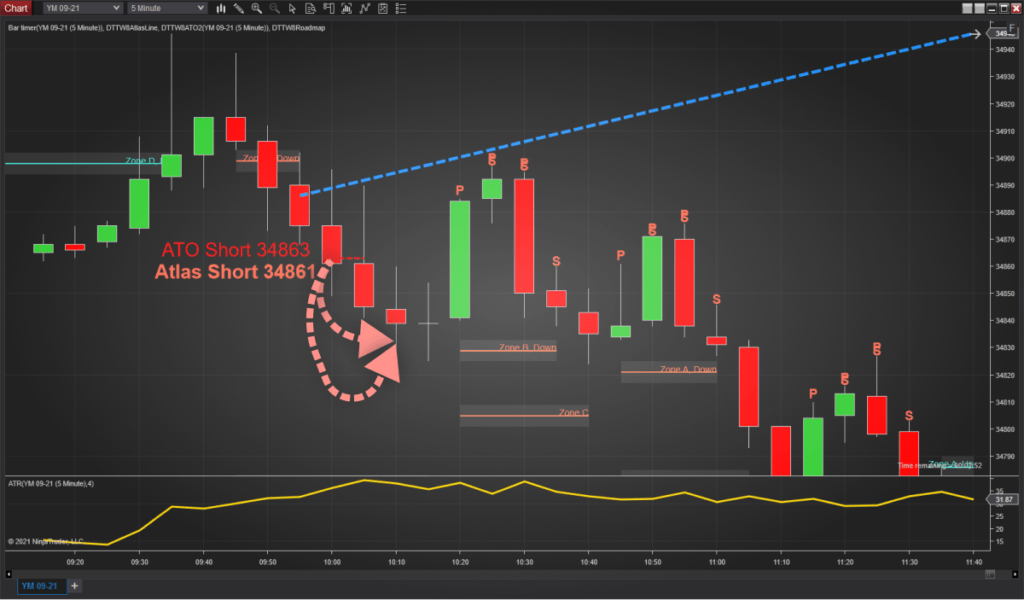 The next two charts spell things our directly on the charts themselves. The addition, here, is the Roadmap, a powerful tool that's typically offered only in DayTradeToWin's 8-Week Mentorship Program. The Roadmap is recognized by the Zone lines. These Zones are barriers where price may bounce or quickly pass through depending on certain factors.
Back to the Atlas Line and ATO 2 – the same sort of thing happens as in the chart above – the ATO 2 and Atlas Line signals occur almost at the same time and price soon travels in the anticipated direction. Later, plenty of Strength signals occur. These are optional trades that are typically for smaller amounts. They're almost like scalping.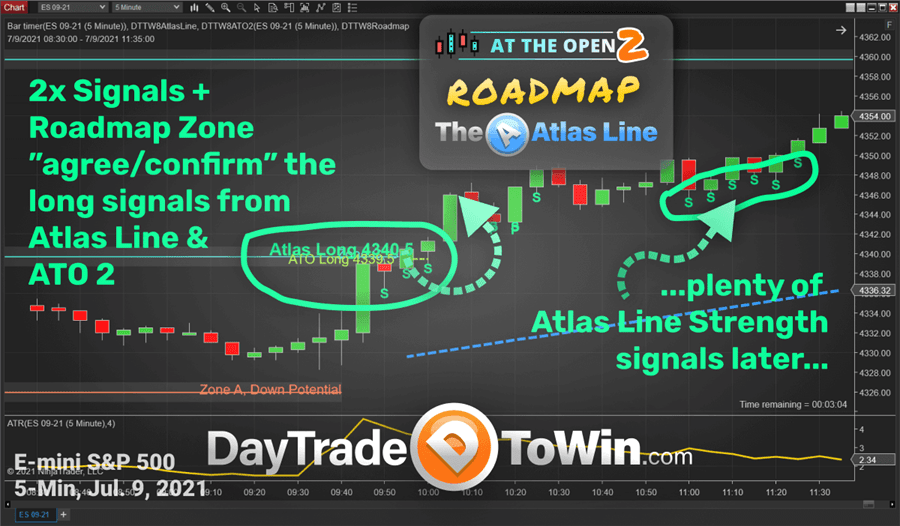 Let's take a look at just one trading method, the Trade Scalper from DayTradeToWin, and see how many signals it can produce within a couple hours. I don't know about you, but I see about eight different signals and most of them were winners. I see a Long signal followed by upward (bullish) price activity again and again. The Trade Scalper is favorite among traders because of how short in duration each trade is (less time = less exposure = less risk) and regular action. It's important to like the style of trading that you do, because if it's not enjoyable, do you want to be doing it every day?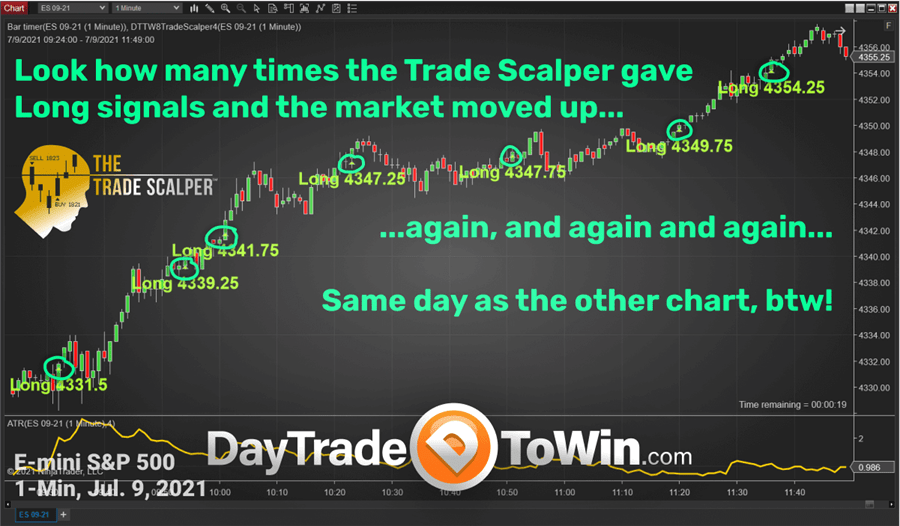 Fortunately, the general feedback and reviews shared on the DayTradeToWin website has many great things to say about all the trading methods and John Paul. The methods are highly rated with the posts going back years. In the trading industry, it can be challenging to distinguish quality from junk. One way to get a sense of quality is to go back in time, whether on the website, YouTube, etc. and look at the performance. DayTradeToWin offers many years of testimonials.